Public sector
Improve citizen services and reduce cost
Our intelligent automation solutions reduce the cost of operation, remove inefficiency, and give teams more capacity to focus on the important deliverables while better-serving citizens.

An approved Government Supplier and ISO 27001 accredited organisation, VKY have designed, implemented, and optimised automation for the public sector across Scotland.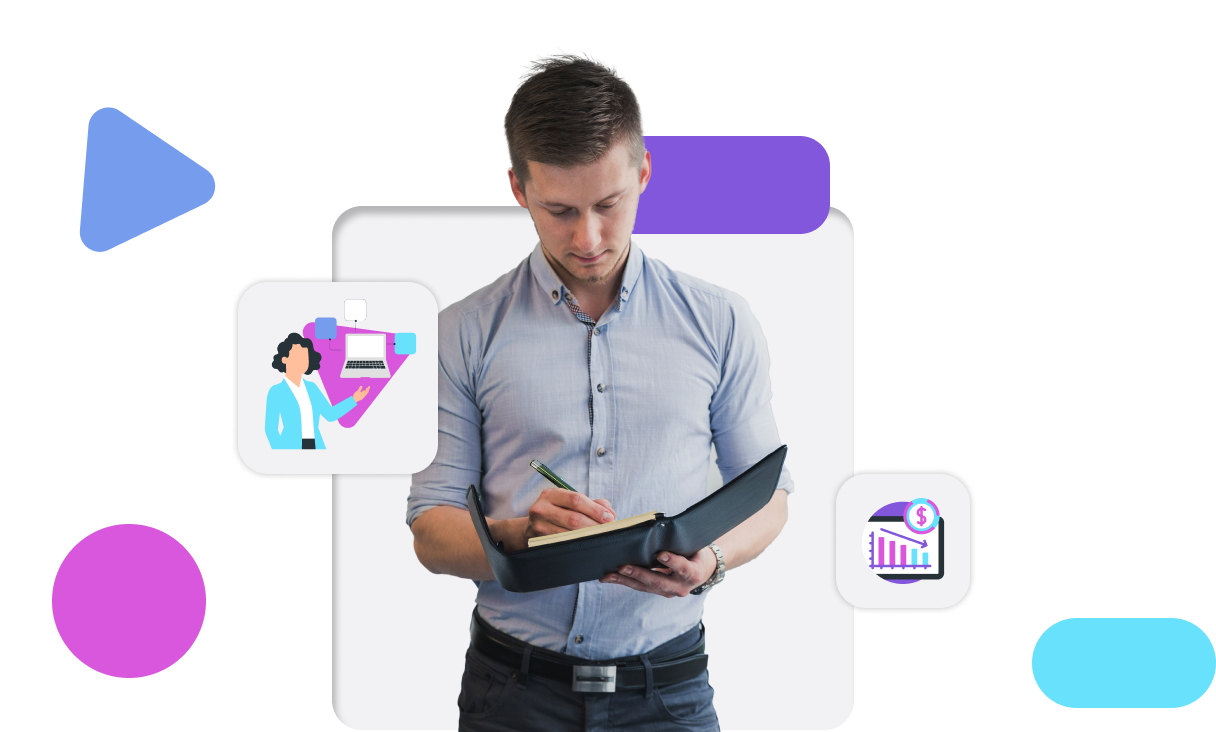 Lunch n Learn
Digital by Default
Watch on-demand to learn:
How Councils like Aberdeenshire and West Dunbartonshire have adopted Automation and AI in their citizen service delivery. Plus, tips for building an in-house team of digital talent and a culture that enables digital transformation.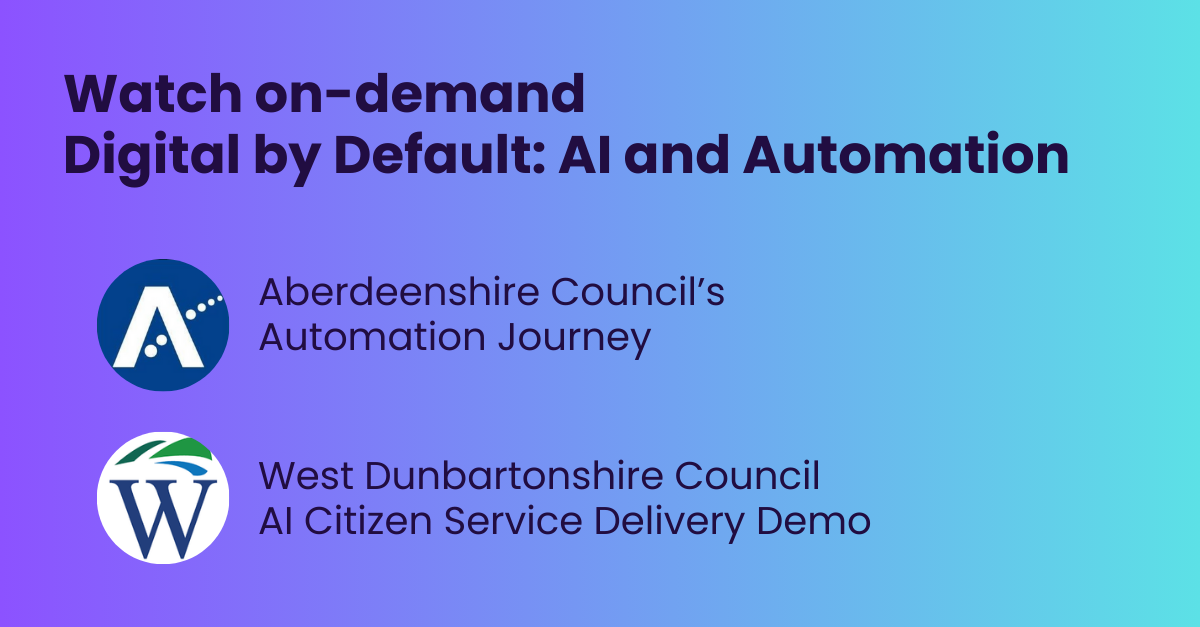 What our customers say
Aberdeenshire Council
Colleen Henderson, Business Change Service Manager, Aberdeenshire Council
"At Aberdeenshire, we're dedicated to doing the best we can for our communities, maximising how we use our resources and becoming digital by choice, so we can deliver the right user experience for our citizens.

A core principle underpinning our automation journey is 'right person, right task, right time' meaning that our people can be supported to focus on really valuable tasks, bringing that essential human element into service delivery when it's right. The power of automation helps us to do this by creating capacity and taking the strain on mundane but essential processes.

Automation has delivered ROI, but in addition to immediate gains, we are looking beyond that initial bottom line towards how automation is helping shape our enterprise architecture, workforce planning, and sustainable digital model.

With VKY as our partner, we're fostering a culture of curiosity and a vision for our digital strategy where we flip the lens on process design to 'Automation by Default'. Instead of asking 'why would we automate', we are increasingly asking 'why wouldn't we automate' to empower our people to deliver more value."
Intelligent automation
Managed service package made for the Public Sector
After listening to our customers' needs in Local Authorities, we have designed an intelligent automation managed service offering at an entry-level cost that can be tailored to fit any budget or requirement.
Blueprint service
Out the box, VKY's managed service provides the intelligent automation of core business processes identified across most local authorities.
VKY absorbs the cost
Our entry-level pricing means anyone can get started with intelligent automation, regardless of budget constraints.
Lasting partnership
We will support, and where required resource, your automation journey. Helping you and your team transition to automation self-sufficiency.
Improve citizen services
With our quickest implementation times starting at just 5 weeks, from discovery to live, it's easy to make a fast positive impact for citizens.
Customer story

West Lothian Council - Finance Department
Our work with West Lothian Council reduced their revenue forecast time from three days to a few minutes. This resulted in a 14 percent productivity gain, delivered in just one week.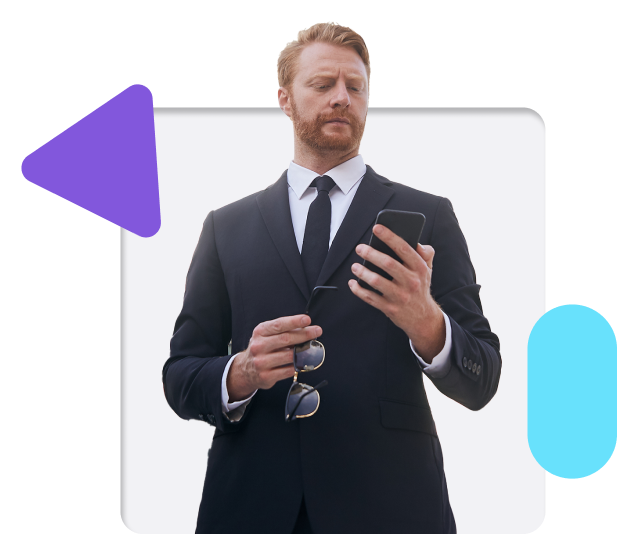 Why vky
Your trusted automation partner
Our Director of Intelligent Automation, Alex Croucher, and the VKY team have helped a number of Local Authorities across Scotland to design, adopt, and optimise automation projects that are saving cost and enabling people to deliver more value with the time they have.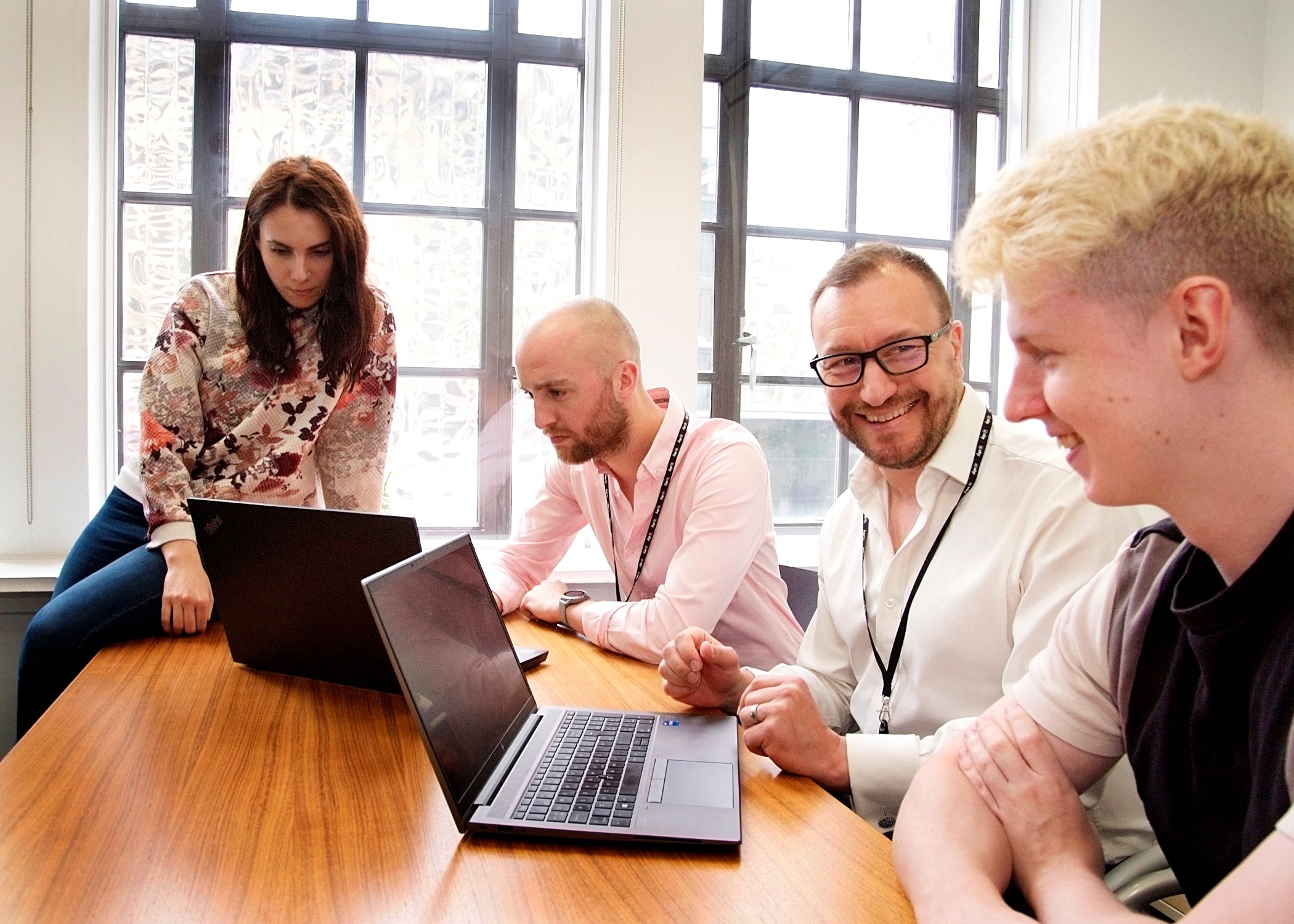 We help you maximise your operating efficiency and improve compliance and data accuracy with guaranteed cost-neutrality.
We'll help you craft a business case and create an automation pipeline prioritising areas where automation can have the most impact, fast.
At VKY, intelligent automation isn't about replacing people. It's about doing more, and delivering more, with the talent and resource you have.
From the blog
Latest news and articles
Head over to our blog to explore practical applications and benefits of automation, as well as detailed case studies showcasing how we've helped organisations just like yours.