Ascensos, Europe's most innovative contact centre provider, has been utilising VKY for the past 12 months to help set their Intelligent Automation programme up for success.
About Ascensos
Ascensos is built on the belief that not all contact centres need be the same. They don't take the same 'cookie-cutter' approach as some of the industrial scale multi-national corporations. They are an owner-managed, next generation, boutique contact centre which draws from their award-winning background of world-class customer experience, combined with a digital mindset and the latest emerging technology, to shape bespoke CX solutions for tomorrow's customer needs. Ascensos work with an exciting range of global and European brands including AXA, KFC, Aldi, Travis Perkins, Warehouse, Oasis and many more!
VKY and Ascensos Working in Partnership
VKY had the privilege of delivering a short pilot before supporting Ascensos to procure software licenses and providing ongoing delivery services and support. We were delighted with what Ascensos CTO Dave Gilfillan had to say:
"The VKY team provided us with more progress during an initial two week automation proof of concept than our previous supplier had in six months, they firmly helped set Ascensos on the right path to intelligent automation.
VKY provided Ascensos with the platform and support to set us on our automation journey , their expertise and passion for what they do shone through from the first meeting and hasn't diminished a year into our partnership."
VKY's Director of Intelligent Automation, Alex Croucher, said: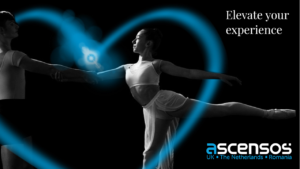 "It's always exciting to work with a forward thinking business who are setting their sights high and challenging the status quo. That description fits Ascensos perfectly and it has been a great privilege to be part of their journey and add some value to their Intelligent Automation capability. Dave and his team have been great to work with which has underpinned a solid partnership."
To find out more about Ascensos and how they can help your organisation, please visit their [very cool] website https://ascensos.com