Customers and Businesses will save 2.5 billion hours from chatbots by 2023
At VKY Intelligent Automation, we help businesses transform the way customers and employees connect with them and their processes through deployment of Conversational AI solutions.
Delivered across multiple communication channels, Conversational Assistants provide end-users with on-demand information, support, and actionability (self serve) regardless of the time of day or complexity of the query.
On average Conversational AI and Chatbot solutions help businesses to deliver:
80% improved customer and employee satisfaction
30% efficiency gains
53% containment of inbound queries
Average £250k operational savings
Improved user experiences with enhanced self-service
Enable your customers and employees to perform tasks and find information 24/7 in the channels they use.
Our conversational AI partner, Humley utilises the latest AI tech (Machine Learning, NLP, etc.) to enable you to build and manage knowledge bases of 1000's of FAQs and flows. As well as supporting the secure retrieval and update of information, and task orchestration through integrations to business systems and RPA bots.
Deliver operational savings to your business
Conversational Assistants enable you to automatically handle inbound queries across key business functions (Contact Centre and customer support, IT, HR, and many more).
Assistants deliver time savings to your teams through greater query deflection. Significantly reducing request handling times, cost to serve, and helping to optimise processes leading to better accuracy and visibility of data.
Supercharge your RPA processes
Conversational Assistants provide a common language that brings the RPA experience to life for end-users, providing one point of contact to manage and get updates on any of their tasks.
This delivers significant efficiency gains through end-to-end process automation and drives the adoption and scalability of technology across a business.
Connected with your enterprise
Humley has taken the pain away from building integrations by offering clients out-of-the-box integration templates into a majority of the key business applications and communication channels including: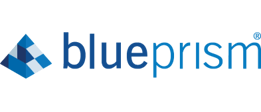 Business System Logos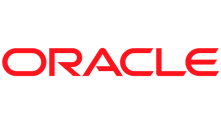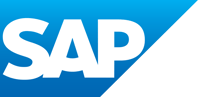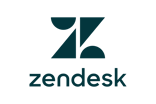 Communications channel logos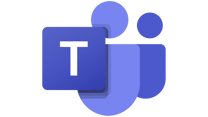 Live chat solutions Logos



If your preferred business system or channel is not listed above, don't worry. It is simple and quick to integrate Humley's solution with a wide variety of platforms, get in touch to discuss your requirements.
What makes Humley's solution different?
300% faster to deploy than leading chatbot providers
Humley's Conversational Assistants are one of the quickest to deploy and most user-friendly solutions in the market and this is why we have chosen to work with them.
Their platform's automated setup, best-of-breed AI, ready-to-use experiences, automatic document ingestion, and extensive pre-built integrations mean customers can set up use cases in under 60 minutes and start delivering ROI within weeks.
Introducing VKY's own Humley powered Conversation AI Chatbot!
Team VKY were so impressed with Humley's Chatbot and AI solution that we have launched our very own chatbot utilizing their technology.
Why don't you try our new Automation Business Case Calculator by clicking on the chat box on the bottom right-hand corner of our home page by clicking here.
This will provide a high level view on the potential efficiencies automation and conversational assistant technology can deliver for your organisation.
Interested in finding out more?
Keen to explore how Conversational Assistants and automation can accelerate your organisation? Get in touch to book a meeting with one of our experts or contact us today.